Road Map | NC BBQ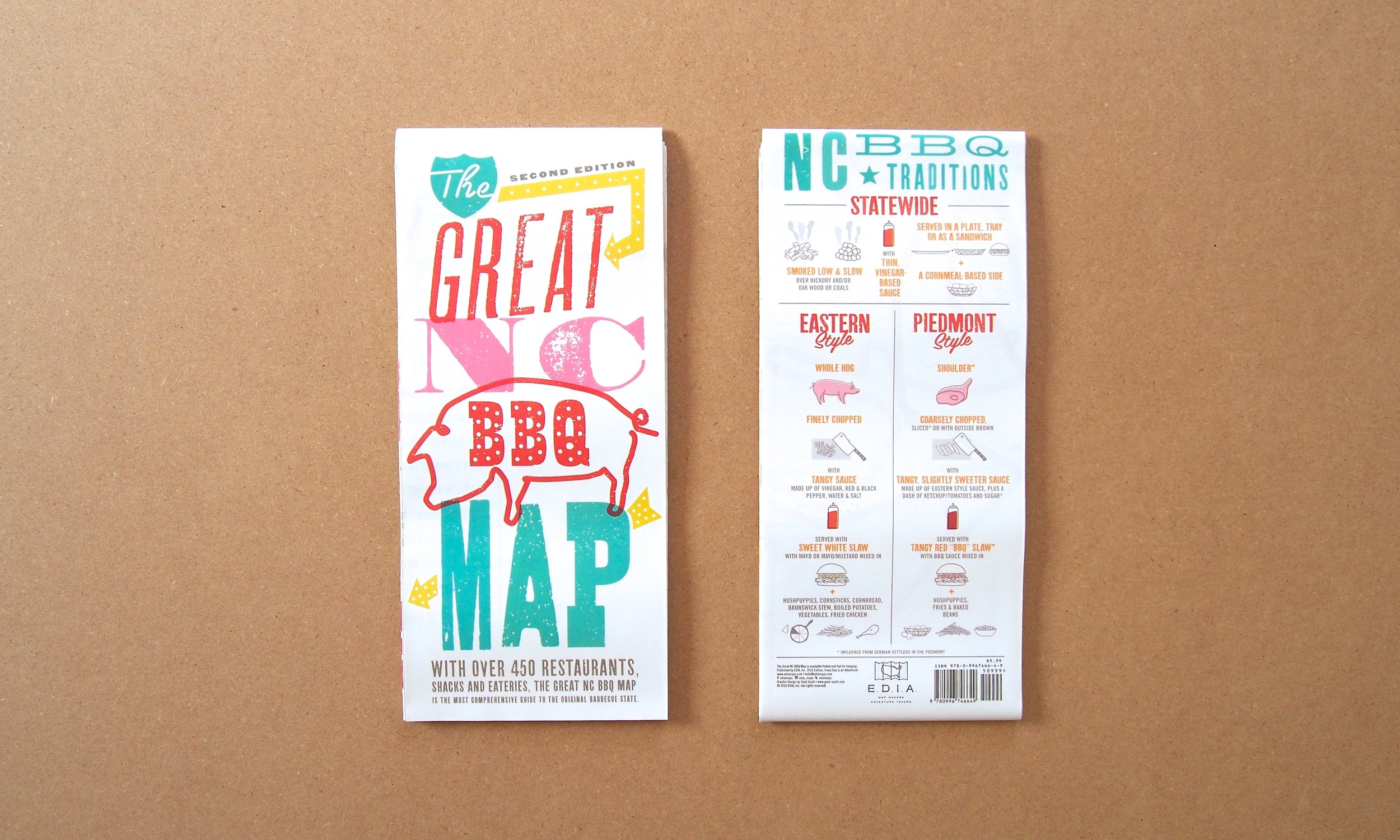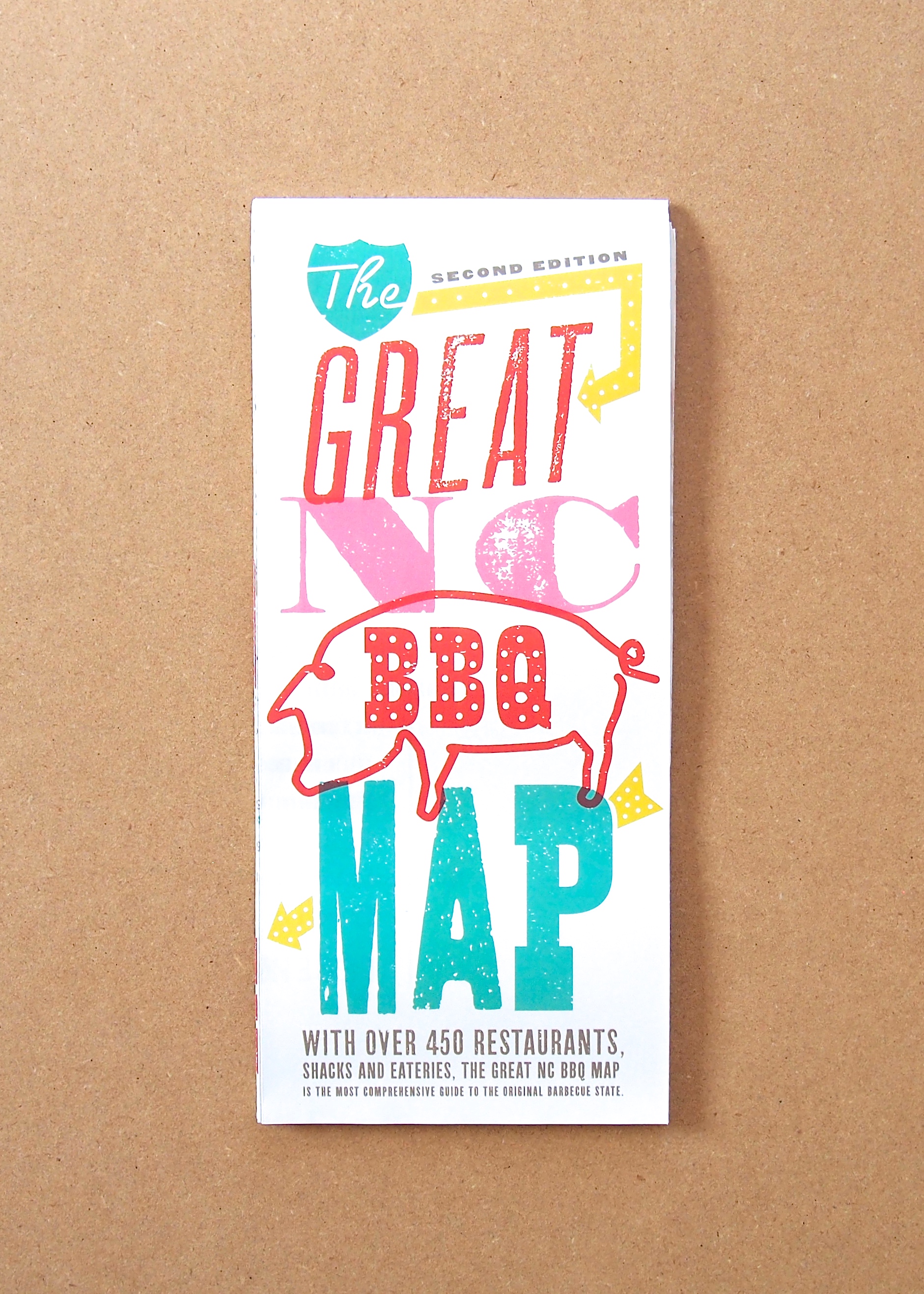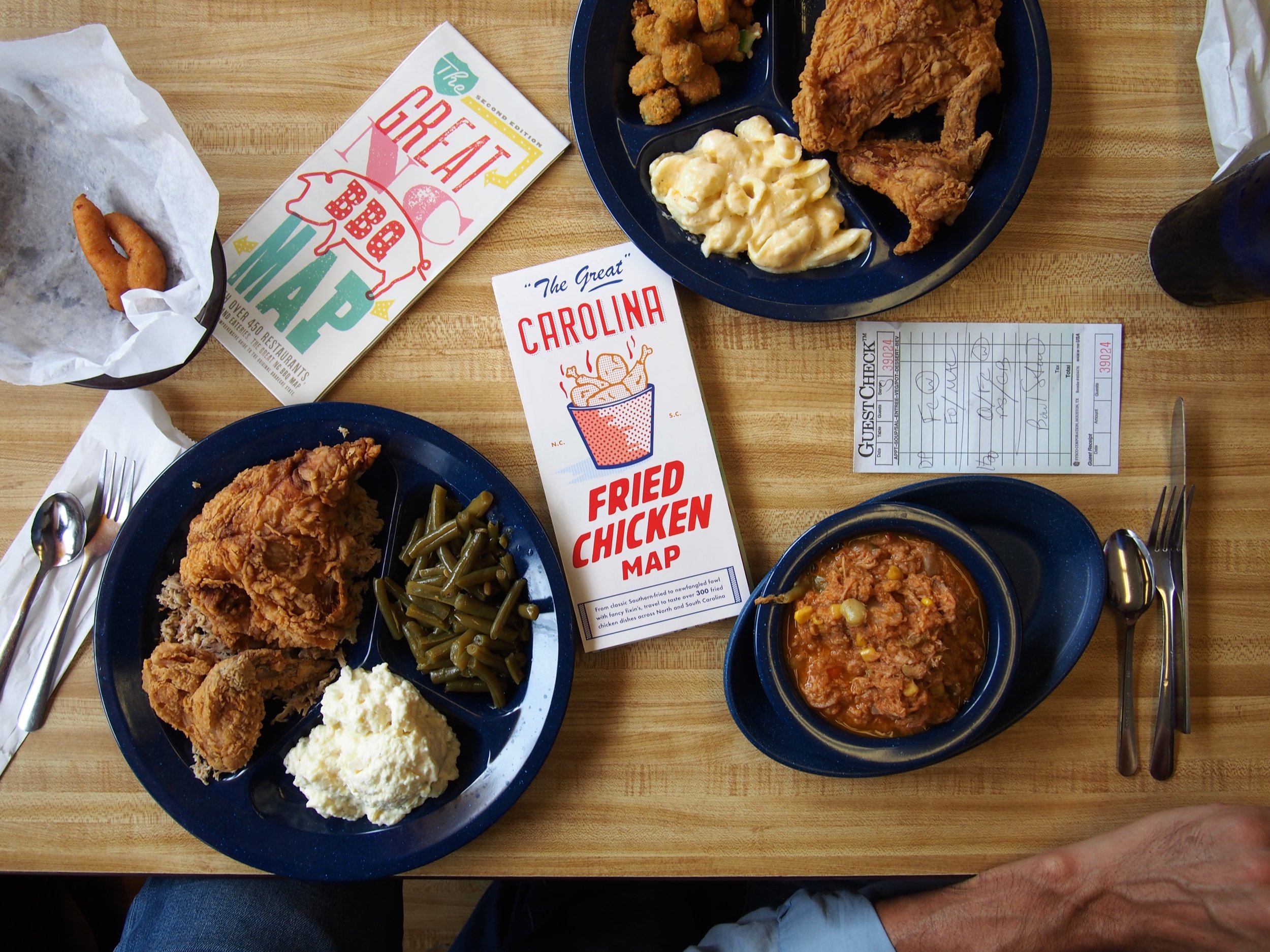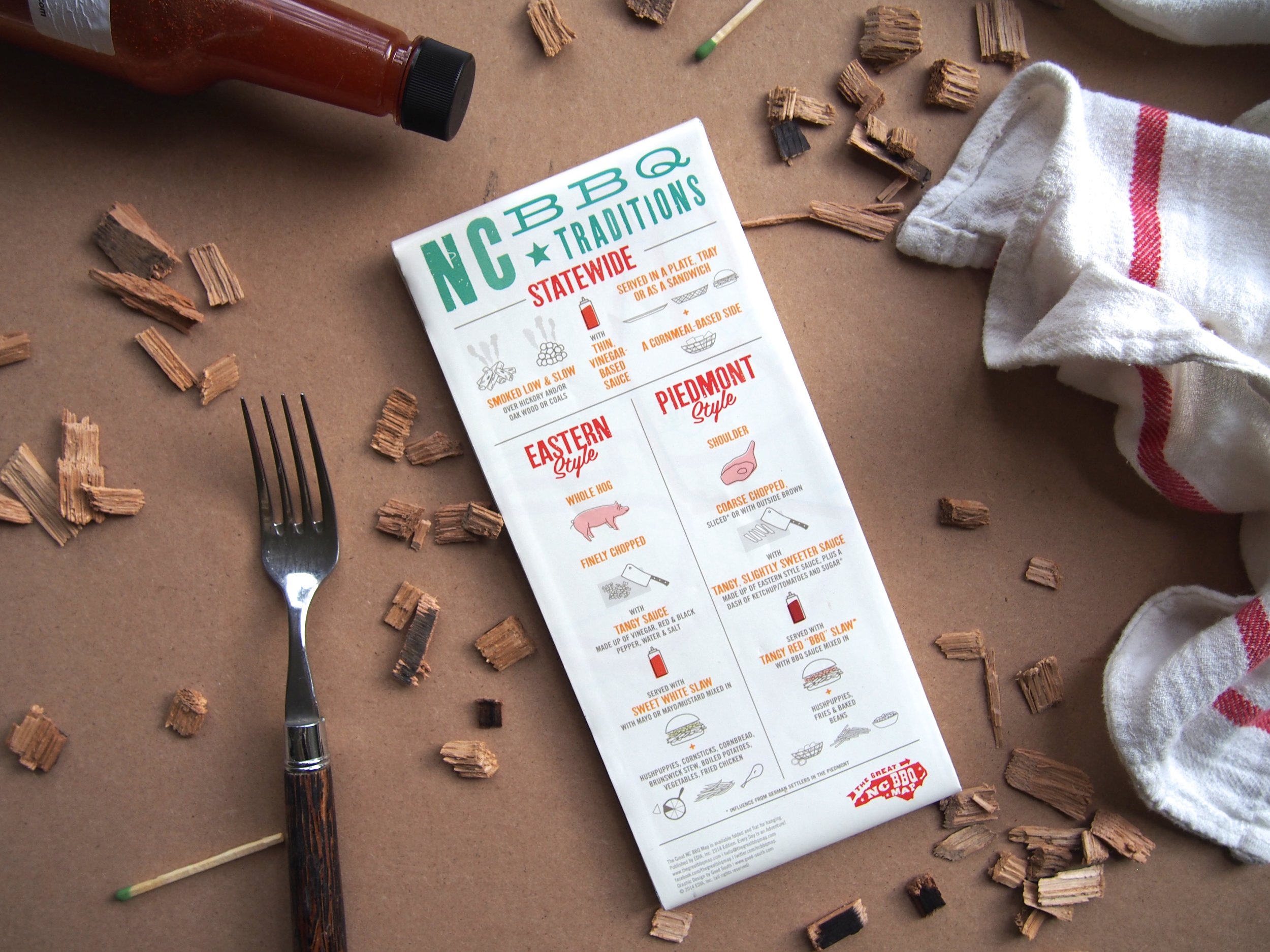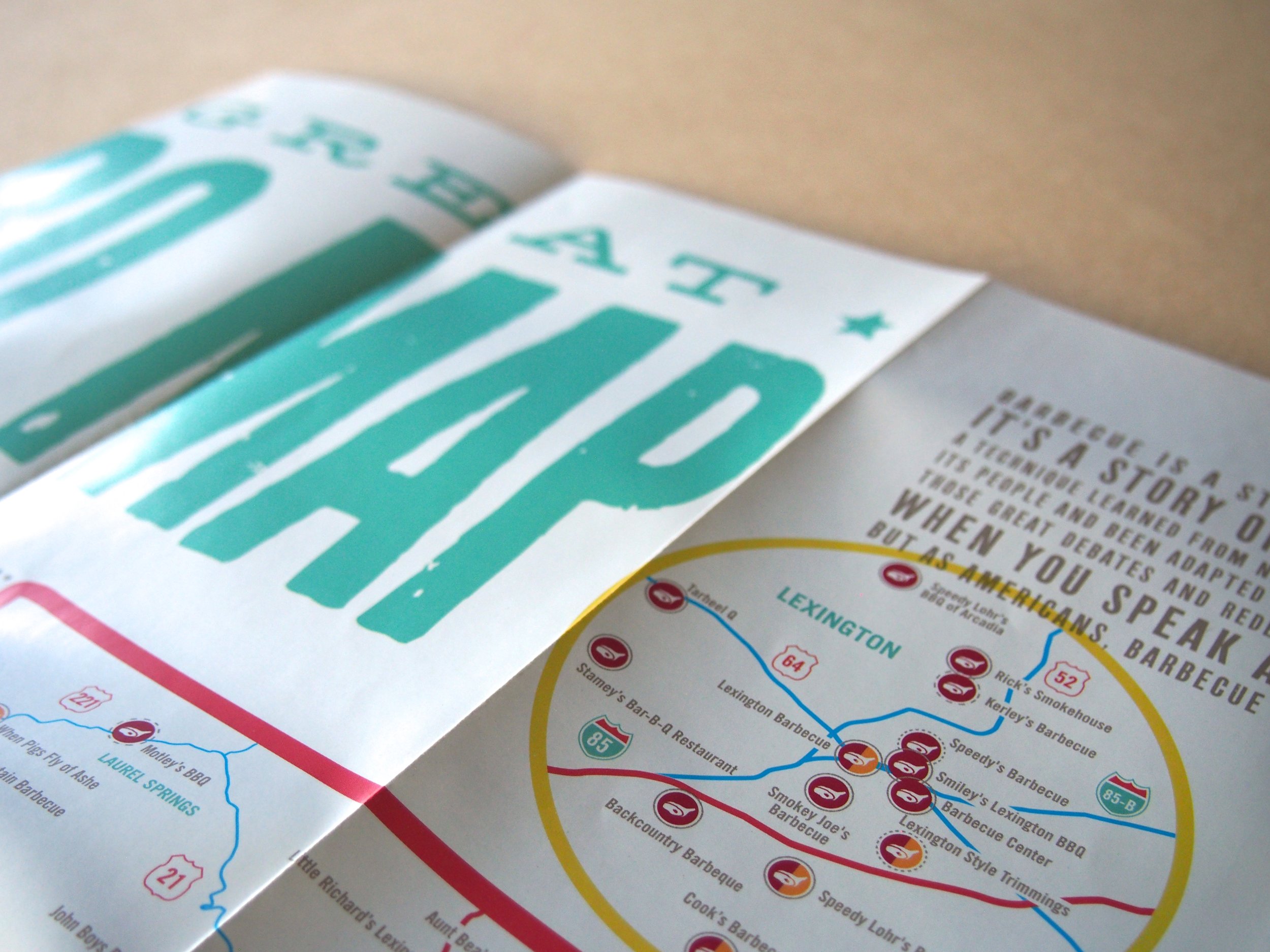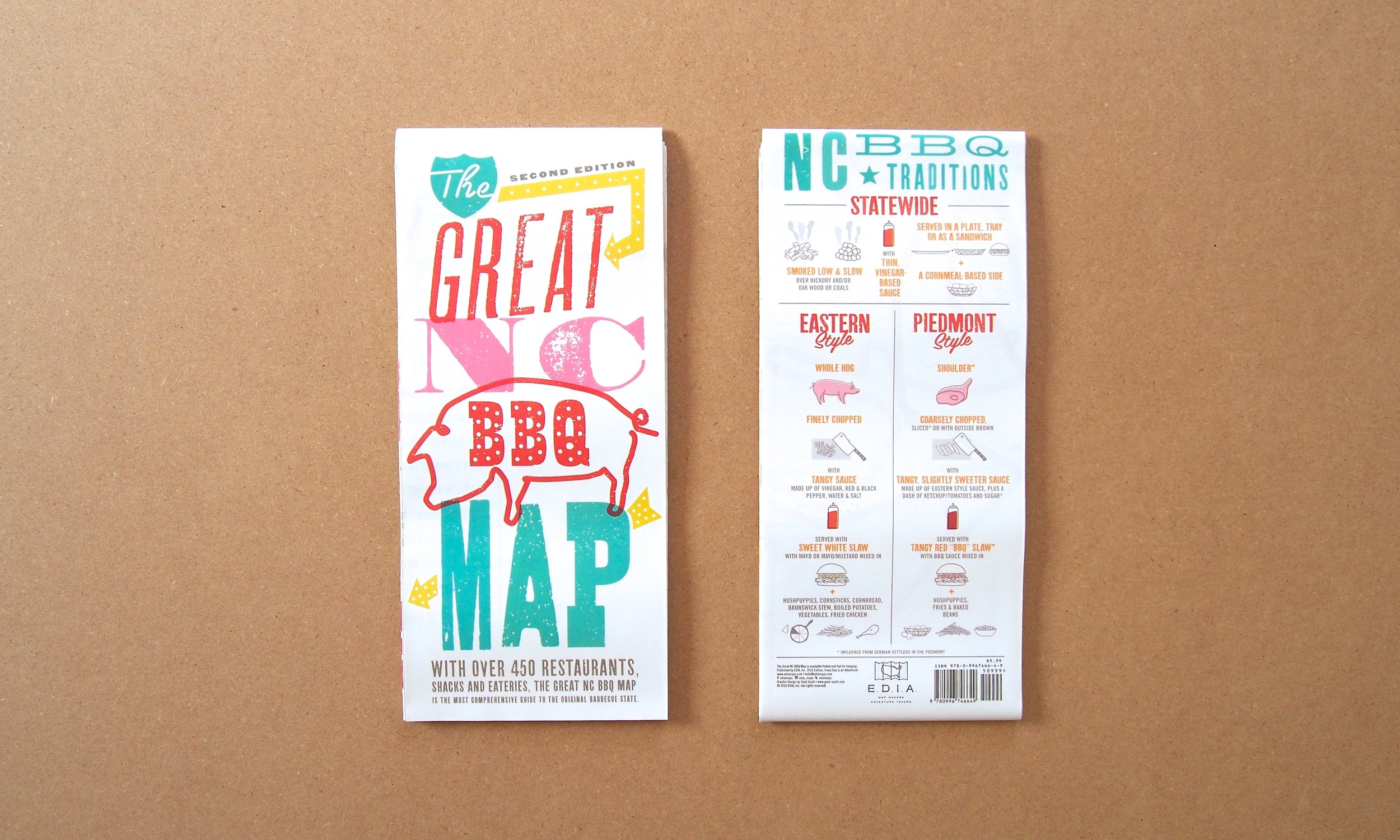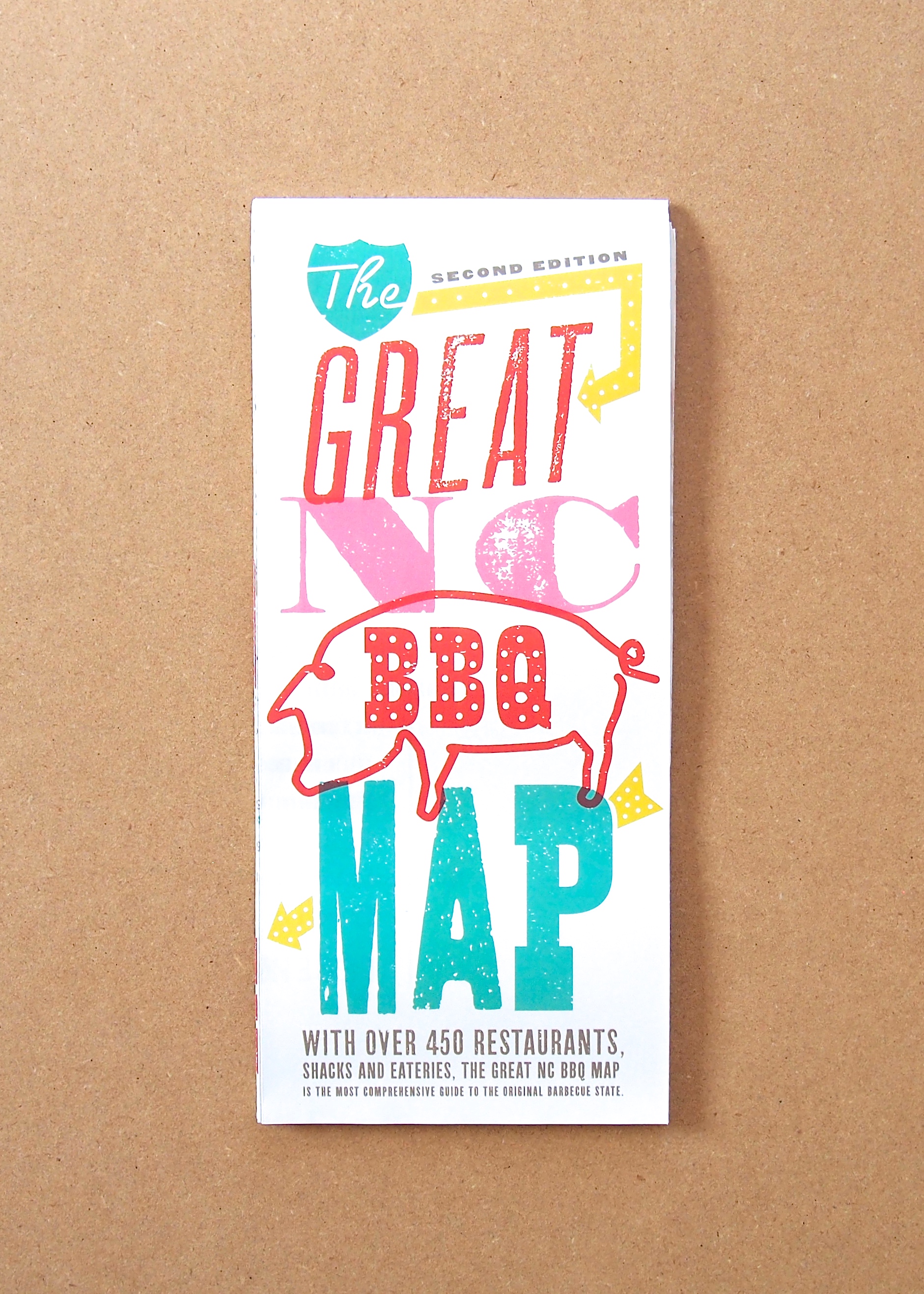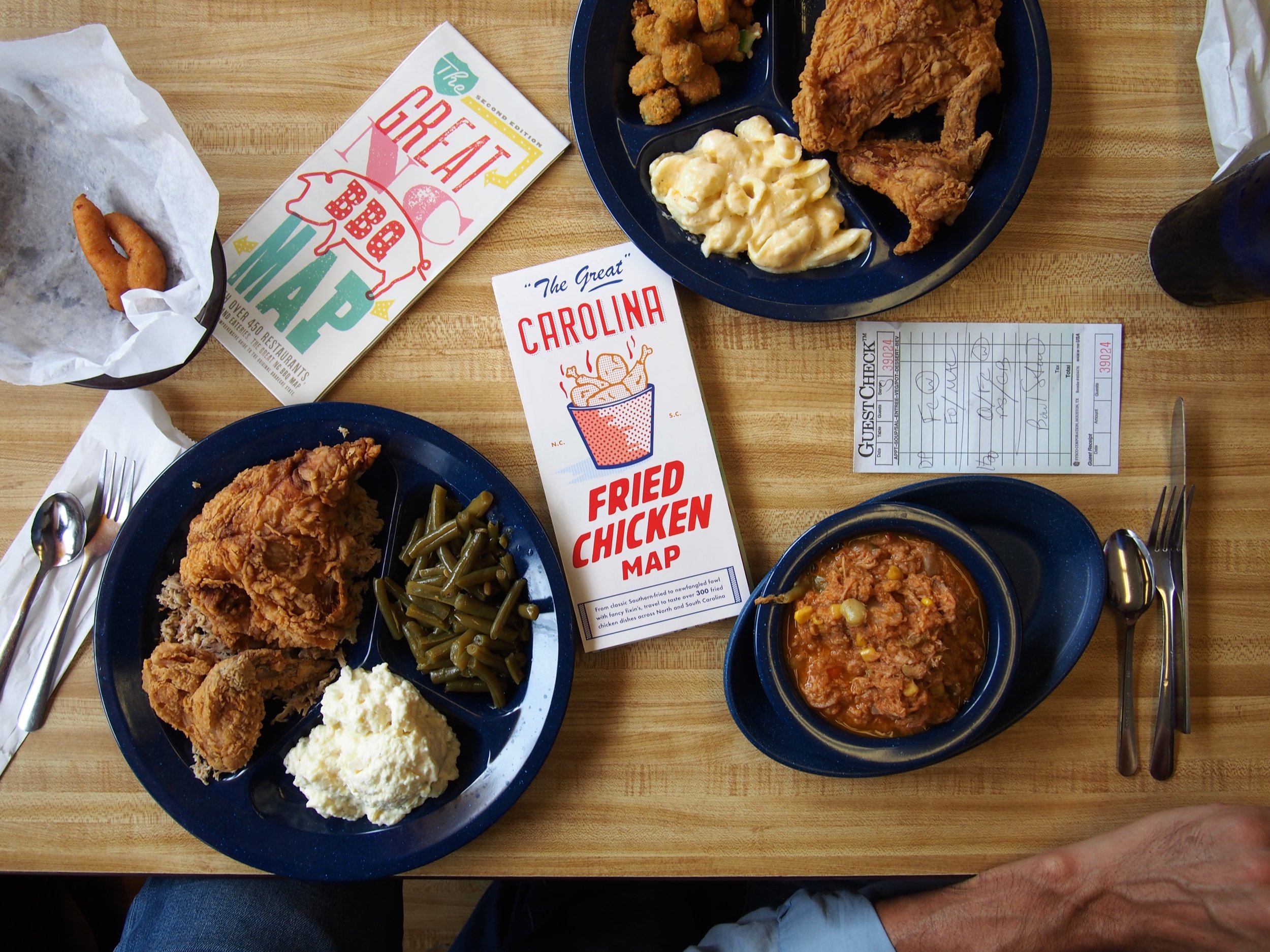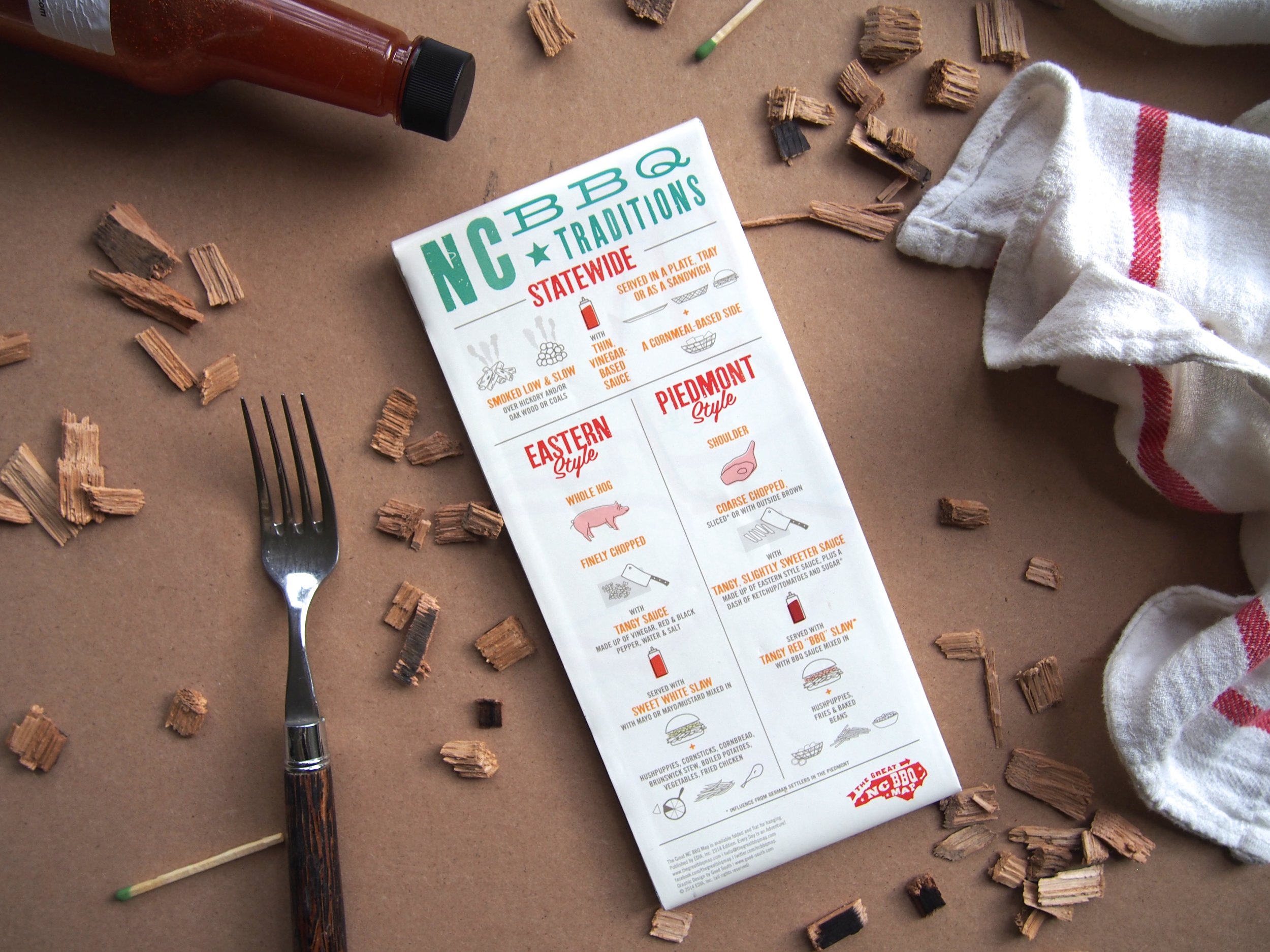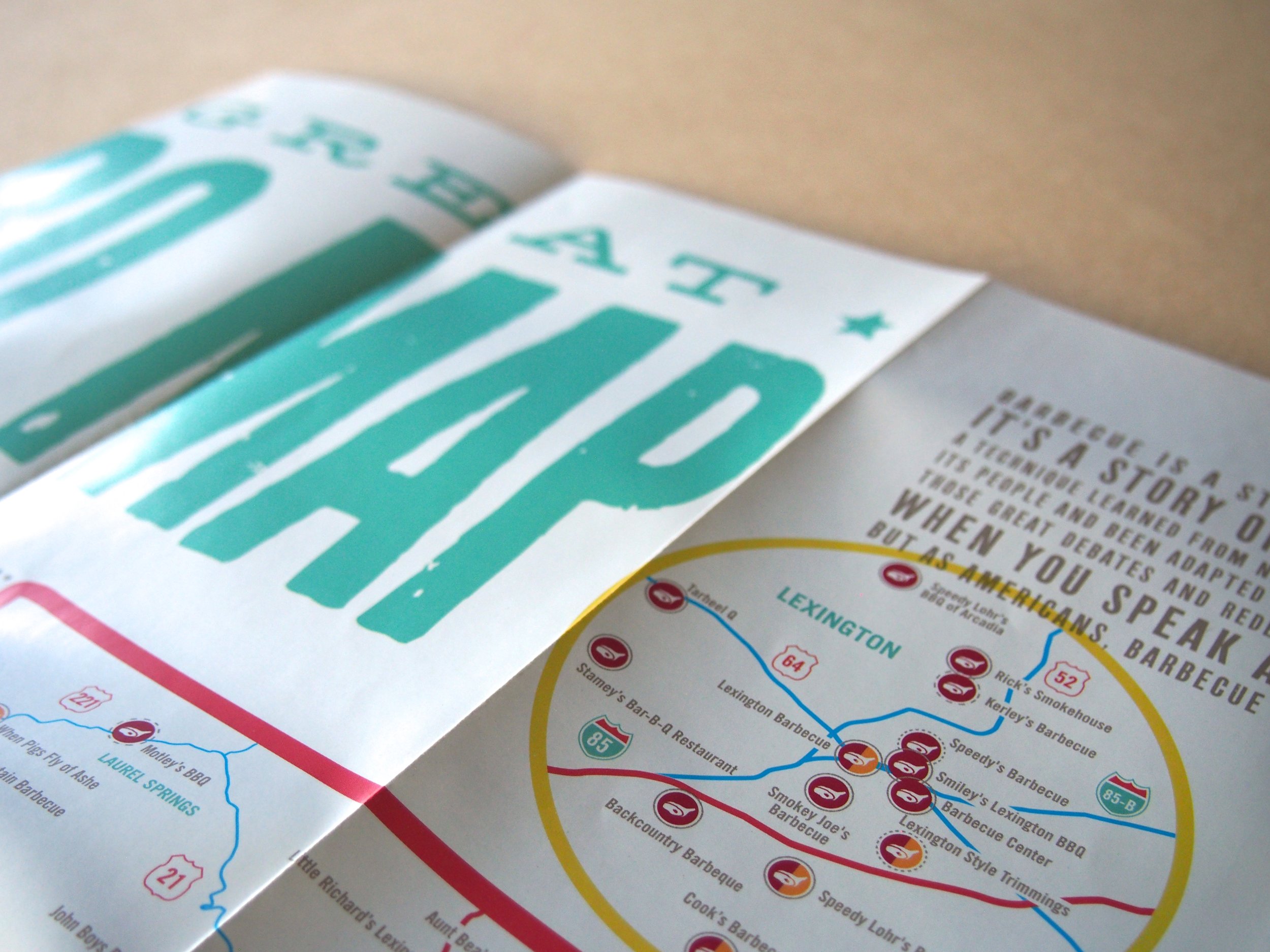 Road Map | NC BBQ
MAP HIGHLIGHTS
450+ BBQ RESTAURANTS, shacks & roadside eateries
40+ BBQ FESTIVALS & cook-offs
The most comprehensive guide to the original barbecue state for NC natives, transplants & visitors, alike. Keep the map in your glove box for grabbing a weekday lunch, finding a perfect road trip meal, or planning an entire pork-centric tour. Map symbols tell you if the BBQ is:
whole-hog or shoulder

cooked with wood-only, gas/electric only, or a combo of both

sauced Eastern-style, Piedmont/Lexington-style, or other
Barbecue is as much about geography & history as it is about food on the plate. As barbecue has evolved, it has evoked many a controversy. When you speak about a person's barbecue tradition, you speak of their ancestry.
MAP DETAILS
FRONT
the state of NC with its 450+ BBQ restaurants categorized by symbol

historical BBQ timeline

BBQ proclamation
BACK
restaurant listings: addresses, phone numbers, hours

restaurant icons: take-out only, cash-only, buffet

42 BBQ festivals & cook-offs

Eastern vs. Piedmont BBQ side-by-side comparison
PARTICULARS
2nd edition

4" x 9" folded | 40" x 27" unfolded

NC-Made: conceptualized in Charlotte, designed in Raleigh, printed in Burlington